Our Vision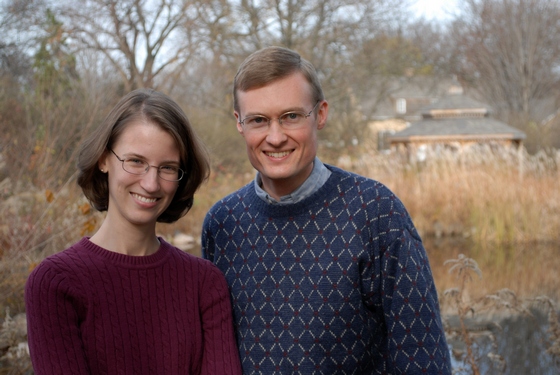 Valerie and I both came to know the Lord early in our lives. We are so thankful for Jesus' death on the cross that paid the penalty for our sins so that we can live in a restored relationship with God, and look forward to being with Him in Heaven for all of eternity when He calls us Home.
At the age of 18, the Lord clearly confirmed His call upon my life to serve on the foreign mission field. I have enjoyed opportunities to serve in Mongolia and South Korea, as well as shorter trips to Austraila, China and Mexico.
As I was praying about the potential of Valerie as a life partner, one of the key questions in my mind was whether she shared this calling to overseas ministry. I was delighted to learn that she indeed shared a strong interest in missions and had recently spent a year assisting a young missionary family in Canada.
Our plan is to take the first year of our marriage to focus on building our relationship as a couple, and with that foundation, to head overseas to serve the Lord in His harvest fields. Our heart is to come along side and support missionaries and mission organizations.
We would be most grateful for your prayers for us as we pursue the calling that He has placed upon our lives. It is a delight to serve the One Who gave His life for us!